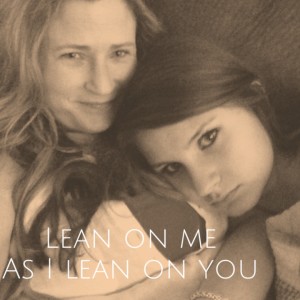 I have a friend who is very open minded and curious about life and people. She is methodical in forming opinions and likes to gather all facts. I have talked to her often about adoption and what I've learned about the different sides of adoption, the less popular facts of how it affects the adoptee. I've talked to her about the myths and the realities. She has always listened with sympathy however, I could tell she really didn't get it. I could see she really wanted to understand and became very curious about it but she really didn't feel what I was telling her. So when I started watching Long Lost Family and saw just how raw and honest that show is surrounding adoption, I asked her to watch it. She became hooked.
After one episode, she "got it". She started talking to me about adoption in my terms, with a deeper understanding, and became passionate about the injustices often incurred. We watch every week and confer about the cases they show. She has formed passionate opinions about how things should be. She has found our side and now doesn't just sympathize…. she EMPATHIZES. What more could I ask for? Thank you Long Lost Family….. but wait… why was the show successful in making her understand when I had been trying for so long? I had to ask her.
She said that witnessing these people on the show baring their souls and explaining from their hearts is what made her understand the messy side of adoption. So I got my answer: I was talking cold hard facts without emotion. This surprised me and I had to really think about that. I thought back to all the times she and I had talked about it before. I watched myself explaining some things to her and I realize that she's right. I talk a lot about it, talk about other people's experiences and why things are wrong and need to be changed. I talk a lot. I don't show her anything. I'm flat about it other than maybe a little anger. Wow. My number one cause that I'm wholly passionate about and one of my closest friends couldn't see the emotion. How the hell does that happen? I'm a very emotional person; all I have to do is talk about one achievement of my daughter's and my eyes well up with tears. If I think of a poor squirrel getting run over, I cry. I watch a sad movie, I cry. But somehow, when talking about my own adoption experience and the wrongs of the industry, I'm stoic and full of facts. Time to dig deep and figure this out because I don't want this to be the case as I talk to others about this important cause. So I turn to my blog and write.
I was an emotional mess when writing my memoir but I was alone. When I'm alone I don't have any trouble opening up so why am I putting on a stone face with others? I think I don't want to be seen as weak. I want people to know that I can handle anything and am strong so that they can lean on me. Other people's stories can make me cry and I believe that shows empathy however, if I cry about my own situations I see that as weak. I realize this is not healthy and I need to start opening up completely. I've noticed on social media (where no one fears anything) that when I'm open and raw I get so many reassuring and friendly responses. Being open is engaging and encourages others to open up, as well. There is nothing wrong with this and I need to carry the skill into my interpersonal relationships. I resolve to work on that even though it will be hard to even recognize when I'm doing it (or not doing it, as it were).
It's not easy for me to be vulnerable because it feels unsafe and ineffective. However, my friend taught me that it's just as important to show that vulnerability along with the facts because it more effectively tells the story. I have to do this or else I will not be successful in convincing others of the dangers and pitfalls of adoption in order to make it better. Because I do believe it can be better once the world sees the issues and we change the culture of adoption being a baby store and make it about putting children needs before our own. My story will help others but only if I show it as I tell it.