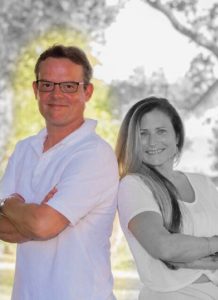 As if the angst and turmoil and chaos of finding your biological parents isn't enough, the confusion of how to approach half-siblings can send adoptees completely over the edge. Even in the most happiest of reunions, the relationship with the half sibling/s can be daunting and is always delicate. Through the eyes of the siblings you, the adoptee, are seen as the intruder, unknown and not to be trusted. You have come out of seemingly nowhere and with claims to be a significant part of the family unit. Significant, yet absent and unknown. It doesn't seem to matter how the biological parent has approached it with their kids; the long lost family member is foreign and will uproot the family dynamic. This, of course, is for the lucky ones whose biological parent chooses to even acknowledge your existence and does not send legal letters telling you to cease and desist and continue to keep you a secret.
When adoptees take that leap of faith and reach out to their biological parent/s, we are usually given some amount of information from them and then they either open or shut the door.
When they open the door, we are allowed the chance to meet our siblings. How fantastic for us! These siblings are someone with whom we can connect on that level and most importantly, learn more about how it felt to be raised by the parent/s we could have had. We can learn if the parent was loving or stern, nurturing or hands-off, strict or lenient. Just because we learn their identities doesn't mean we stop fantasizing… We will forever live in a world of "what-ifs". In these open door situations, our siblings are either ecstatic about our existence and curious or they're wary and distrust our purpose in being there. It takes very careful building of a relationship that will always be delicate, always. I have a half-brother on my biological mother's side. He was initially very curious about me and I think a bit jealous, if I got a little too much attention from "his" parents. Fortunately, my biological mother would let me know how he was feeling and I was able to respect his feelings and simply give him time to get used to me. It was very useful to spend one on one time with him where we able to bond but boundaries were set, although unstated. It's been 11 years, we get along great and I think that as long as he gets the most of his parents' attention most of the time, we're fine! We adoptees have to know our place… Reunion is a minefield – get to know your safe zones and you can thrive there.
In a shut door case, a biological parent has completely closed the door on the adoptee and can even be pretty cruel about it. It's alarming how many adoptees have received letters from lawyers instructing them not to contact them or members of their family. Where does that leave us? Hurt, abandoned again, and still with lots of questions that are our basic right to know, such as medical history, heritage, and family members. Do you have any idea how many adoptees anguish over a decision to reach out to their siblings anyway? We have learned to never give up and we are determined to unmask ourselves as secrets. We exist and family members have a right to know that there is someone out there that shares their DNA. The siblings may be upset by it and may also deny contact but they deserve to know. They are adults and can decide for themselves how they want to handle it. We know what we're in for, possibly yet another rejection, but we don't give up and exercise the only control we have – our voices in letting people know we exist. It's only fair. My biological father knows about me but doesn't wish to know me. I've never spoken to him however, I know that I have two half sisters on his side. He has never told them, likely will never tell them, and meanwhile, I stalk their social media pages and wonder what kind of people they are and if they'd love to have another sister! I have two sisters out there who may share similar traits and personalities but left to him, I, and they, will never know. Oh yes, by the way, I am also an Aunt to one nephew on his side whom I may never get to know. I live life with the mantra that the more people you have in your heart the better your life will be. They may never know how much love I have to give.
We struggle with so much in being adopted, too many to count. We do not put this on ourselves, it was forced on us when we were adopted by a new family and forgotten by the first one. We have the same curiosity and human right to know where we came from as every other person on earth. It is not "our fault" if we go looking for something that is bound to be painful. We must, we HAVE TO KNOW, where we came from no matter what pain we find there. Knowing is better. Our half-siblings out there deserve to know, also. They may not like it and it might upset their family dynamic as they know it but they, and we, deserve to know. We have the right to use our voices and reach out to members of our family once they are adults. We are the biggest gamblers of all… and most of the time we bet everything on the possibility of relationships. Even losing is gaining because at least we know.
If you've had any experience, good or bad, with the half sibling dilemma, I'd love to hear from you.